Right Way Canada
Winston David
*RCICreview editors select and review consultants independently. We may earn affiliate commissions if readers follow the links and sign up, which assist our support in testing and ensuring the quality of our reviews.
Right Way Canada Review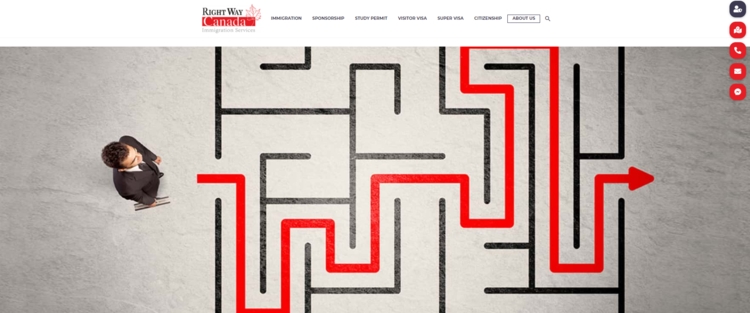 About the Company in 50 Words
Right Way Canada (rightwaycanada.com) is an immigration consultancy firm offering a number of visa services. The founder Elina Grigoryan is a member of the Canadian Association of Professional Immigration Consultants and the company offers innovative online immigration services from Toronto. Their services include immigration procedures, sponsorships, study permit, super visa, and visitor visa, and citizenship applications.
Services
The following immigration services are offered by the company:
Express Entry – Federal Skilled Worker and Canadian Experience Class
Ontario Nominee Program
Family Sponsorship
Parents Sponsorship
Spousal Sponsorship
Spouse Open Work Permit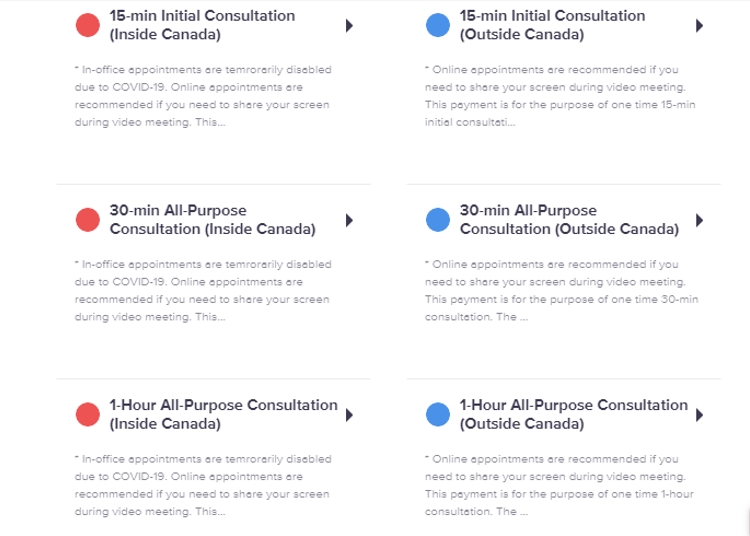 Besides these immigration visas, the company also offers help with obtaining a study permit, visitor visa, super visa, and Canadian citizenship. They are also partners with IDP IELTS testing, ApplyBoard, Document Translator, and Puralator, suggesting that they help with language tests, applying for study, job boards, document uploads, and data flow.
There is sufficient information provided under each visa program offered by the consultancy, along with their eligibility requirements and a simple way to book a consultation with the RCIC agent. These include consultations inside or outside Canada for 15 mins, 30 mins, 1 hour, or two 1 hour consultation sessions for potential clients. The company also guides with the application process for the clients who want to do the immigration procedure themselves and save money.
However, there is no mention of post-landing services on the website such as help with housing/rent, financial assistance, or resettlement.
Price
Their fee structure includes $500 for two 1-hour review and consultation with a registered RCIC agent which includes document package review. The package for the guided application process including five 1-hour consultations and document package review is $1000.
A full package for a single application with all the necessary steps like required consultations, authorized representation, designated client portal, customer support, data collection, Express Entry profile submission, ECA submission, IELTS practice Test costs $1250, and the family package is $1500. These packages also include one-time free resubmission. The company also offers initial consultation credit, meaning that the initial consultation fee is fully credited towards future package fees if the client chooses to hire them for visa services.
Customer Service
Right Way Canada seems to have a large team but the only one registered RCIC agent is mentioned in their profile. There is no live chat option but a link for Facebook Messenger is provided with a slow response rate during the company's working hours.
Yelp reviews of the company reflect positive and helpful customer service. There are many ways to contact the company, with two phone numbers, and an email address, and a physical location in Toronto along with a Google Maps link on their website for easy navigation.
Other Perks
The clients are guided through the application process with secure online data collection, profile submission, IELTS practice test, and free resubmission for the first time after the initial application. All of these services can really help with the smooth and hassle-free process of immigration. You can also avail of their services for the guided application process while applying for immigration on your own. There are no post-landing services mentioned on their website.

RCIC
Only one RCIC agent is mentioned on the website – Elina Grigoryan (RCIC #R517480).
She is also the founder of Right Way Canada and in good standing and a member of the Canadian Association of Professional Immigration Consultants.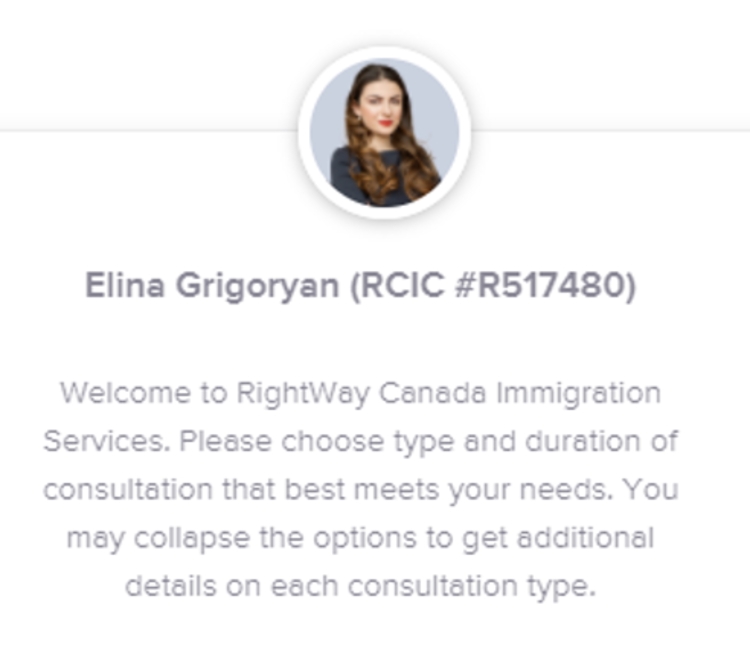 Online Visibility
Website
We really like the website of Right Way Canada. It is informative yet precise and to the point, giving you an insight into the company and its services in a concise and easily understandable manner. There are an FAQ section and secure online client portal as well, but the company doesn't have a live chat option.
Social Media
Their Facebook page has 16,746 followers but is not very actively updated and there is minimal interaction under posts. The Instagram page only has 224 followers and hasn't been updated since 2018, while Twitter has 45 followers and was last updated in 2019. They also have a YouTube channel with only 24 subscribers and 5 videos from three years ago.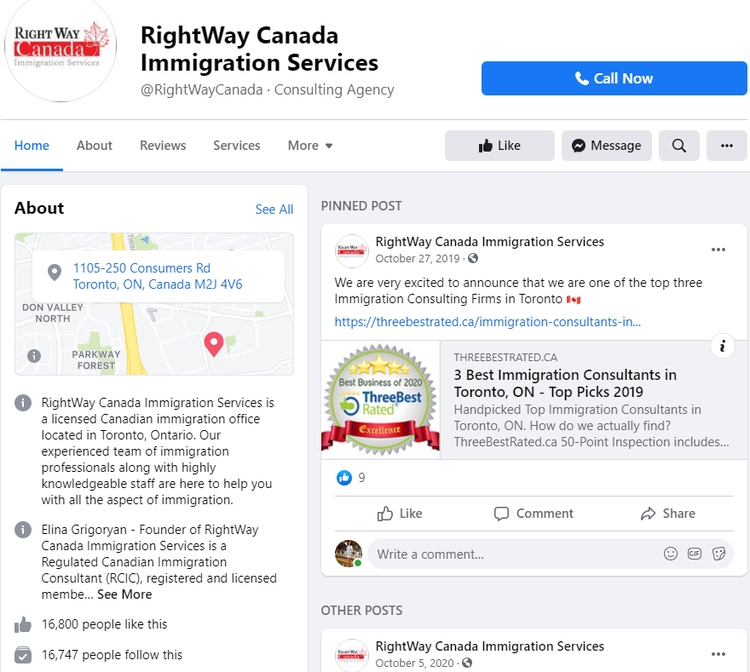 Conclusion
We found Right Way Canada reliable and authentic based on all the information, accreditations, and reviews of the company. They have a good website and presence and offer a variety of services at a reasonable price.
Get in Touch
You can contact the company via their phone numbers +1-647-494-7977 and +1-877-494-7977, email at info@rightwaycanada.com, and address: 1105-250 Consumers Rd, Toronto, ON M2J 4V6.
PROS:
Good customer reviews
Provides a variety of services
Transparency with price
Secure online client portal
CONS:
Social media profiles not very active
No live chat option

Right Way Canada