CANADIM

Chloe Stevens
*RCICreview editors select and review consultants independently. We may earn affiliate commissions if readers follow the links and sign up, which assist our support in testing and ensuring the quality of our reviews.
CANADIM Review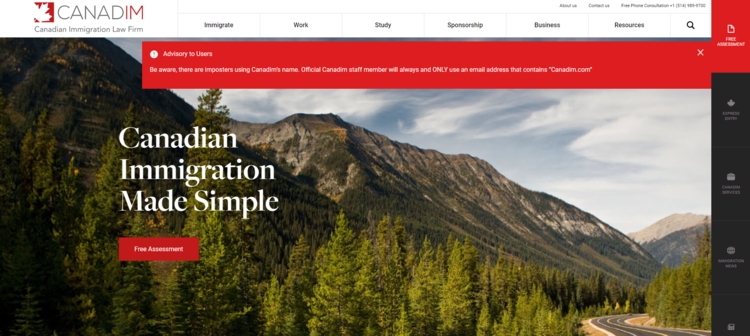 About the Company in 50 Words
CANADIM is a Canadian immigration law firm (www.canadim.com) running successfully since 2001. It is based in Montreal, Quebec, and caters to foreign investors, entrepreneurs, international students, and individuals who want to be temporary or permanent residents of Canada. The firm specializes in Canadian PR and immigration, family sponsorship, work permits, business class immigration, and citizenship cases.
Services
The following immigration services are offered by CANADIM:
Express Entry
Provincial Nominee Programs
Quebec Immigration including Quebec Skilled Worker Program (QSW), Quebec Experience Program (PEQ), Quebec Entrepreneur Program, Quebec Investor Program, Quebec Self-Employed Worker Program, and Certificat de Selection du Quebec (CSQ)
Professional and Skilled Workers under the Federal Skilled Worker Program, Quebec Skilled Worker, Canadian Experience Class, and Federal Skilled Trades
Atlantic Immigration Pilot
Rural and Northern Immigration Pilot
Agri-Food Pilot
Caregiver Programs including Interim Pathway for Caregivers, Home Child Care Provider Pilot, Home Support Worker Pilot, and Past Caregiver Programs
Moving to Canada from the USA
Business Immigration including Investor Programs, Entrepreneur Programs and Federal and Quebec Self-Employed Programs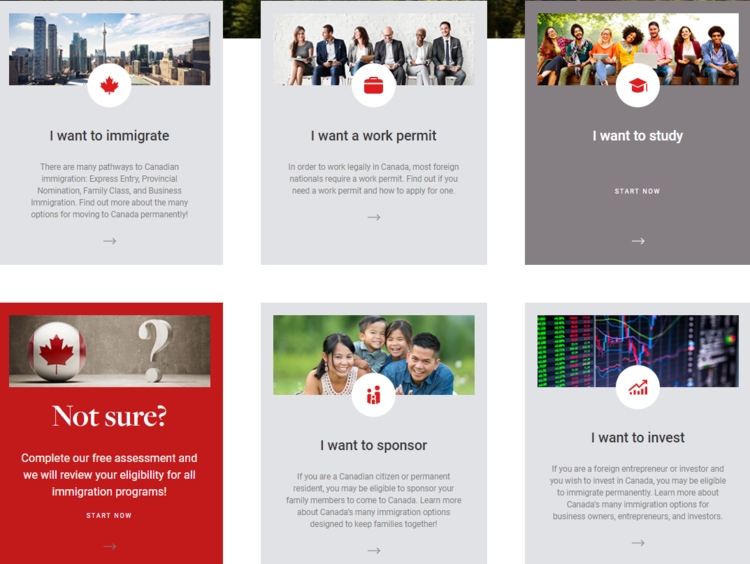 Detailed information is provided about each of these immigration programs, and there is a FAQ section with each for any queries. Besides immigration, the firm also provides the following services:
Work Permits including Temporary Foreign Worker Program, Business Visitors, Work without a Work Permit, LMIA Work Permits
Global Talent Stream
Intra-Company Transfers, NAFTA Work Permits, CETA Work Permits, and Working with CAQ
Open Work Permits including Post-Graduate Work Permit, International Experience Canada, Inland Spousal/Common-Law Sponsorship Open Work Permit an Bridging Open Work Permit (BOWP)
Job Search Tool
Services for Employers looking for foreign workers
Study Permit including Certificat d'acceptation du Quebec (CAQ), Refusals and Appeals, Post-Grad Work Permit, Study Pathways to PR, and all other study permit-related services such as extensions, accommodation, health insurance, and work.
Sponsorship Applications including Inland and Outland Sponsorship for Spouse, Dependents/Child, Parent or Grandparent, and Super Visas
The firm offers an impressive range of services, but the website does not mention any post-landing services such as help with housing/rent, financial aid, or job search for immigration visas. However, they do mention these services for study permits.
Price
There is no mention of price packages for any visa application or service on the website. There is the free initial assessment, and they mention the overall application processing costs by the federal government and the funds required. As immigration is a costly matter, knowing all the fees in advance can assist the client to have an estimation for all the fees and help calculate his expenses.
Customer Service
Customer care and support don't seem to be the strong suit of CANADIM. They don't have a live chat option on their website, and the processing time seems to be quite slow according to this review which states that they miss important deadlines. As the website only mentions two team members actively working on the vast variety of services they provide, the processing time is bound to be slow, which doesn't work in their favor.

Other Perks
The firm offers a wide variety of non-immigration services such as job search and also mention post-landing services for international students as student health insurance. Those services proved to be very helpful for new immigrants. They also offer inadmissibility services including criminal and medical inadmissibility, legal opinion letters, DUI convictions, and criminal rehabilitation.


RCIC
They only mention two lawyers by name on their website: Jasmin Tan and Attorney Renaud Dery.  There is no mention of the registration number.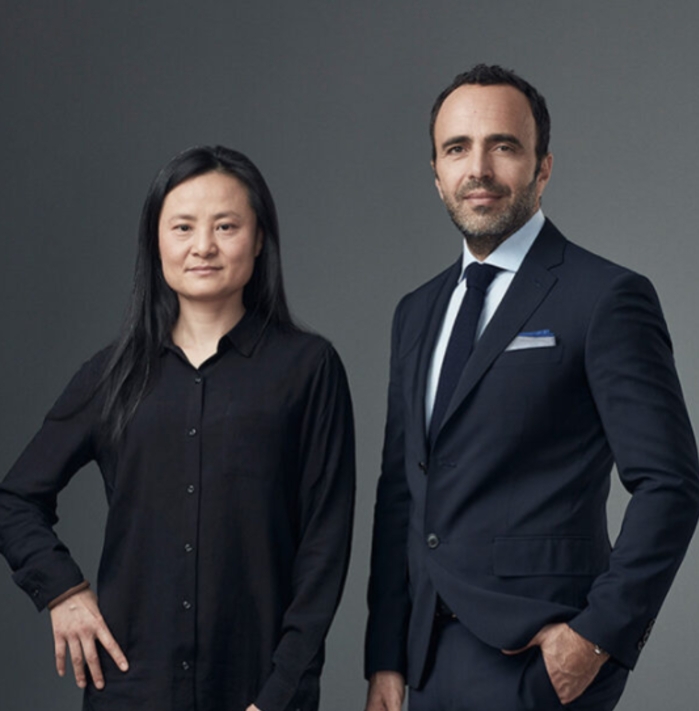 Online Visibility
Website
We really like the sleek, modern layout of CANADIM's website. Although the homepage is a bit overwhelming with too much information regarding their services and the company itself, the subcategories break down everything for easy access.
They also have an immigration news section which they regularly update, and an active blog with useful information about immigration pathways and life in Canada. With every category, they have a link that redirects you to free assessment and a lengthy FAQ section. There is no live chat option, which is a drawback since it is much more convenient for new immigrants to communicate with the firm quickly.
Social Media
Their Facebook page 882,889 followers and they keep it well up-to-date. There is some interaction under the posts, and they do reply to some queries in the comments as well. The Instagram page has over 24.6k followers and they share updates about Express Entry Draws and tidbits and general info about Canada. Their Twitter is also regularly updated but with much fewer followers at a little over 1.5k. They also have a YouTube channel with 3k subscribers but the last video was uploaded over a year ago.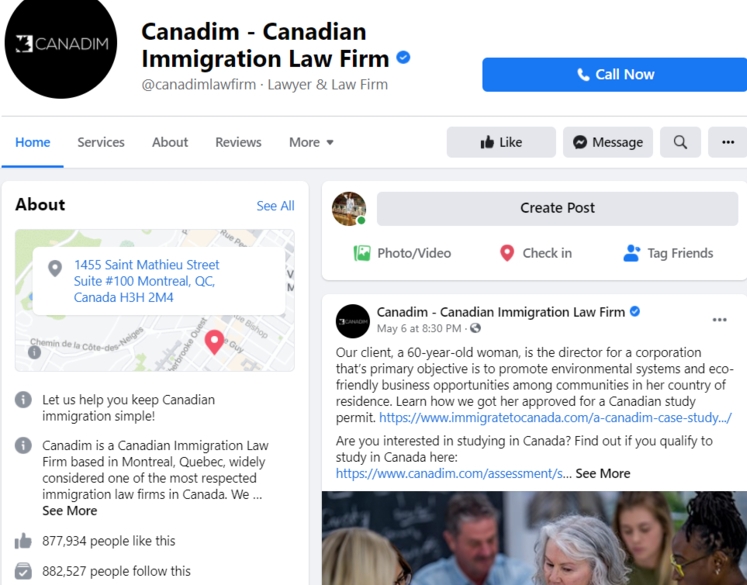 Conclusion
A firm with such a strong online presence and multiple social media handles does seem authentic and reliable. We appreciate the number of services they offer, but the size of the team doesn't seem up to the mark to meet client demands and can reflect in the processing time. There's also no mention of price package but as it is a law firm the services will be comparatively costly. Therefore it's best to hire their services for special cases rather than standard immigration visas you can assist an RCIC.
Get in Touch
You can get in touch with CANADIM on their International Phone Number +1 514-989-9700, US & Canada Toll Free Number +1 844-989-9700, and Fax +1 514-989-9290. Their email id is attorney@canadim.com and address is 1455 Saint Mathieu Street Suite #100 Montréal (QC) H3H 2M4.
PROS:
Good online presence
Informative website
Wide range of services
Many ways to contact the company
CONS:
No pricing information
No terms of use
No live chat option

CANADIM